Harmony Decision Maker App
Make BETTER FASTER decisions when it really matters… in business or life
14 million
Creative Users
1.5 billion
Decisions Made
4.5 Stars
on the App Store
#1 Decision Maker App
Designed to help anyone make BETTER FASTER decisions in business or life.
HARMONY Decision Maker gives users access to a new breakthrough in the science of Decision Making – the 5-STEP ProConCloud method. Each of the 5 steps of the ProConCloud have been designed to help users prevent one of the 5 common decision mistakes we all make when facing a challenging problem or decision conflict.
Harmony Decision Maker can answer:
Why
Why have I been procrastinating in making a good change or choice OR Why have I or could over-react and make a bad change or choice?
What
What new options should I consider to achieve more PROS and less CONS than my current options?
How
How can I overcome all the "yes-buts" I or others might have in implementing the best of these new options?
Step 1 will help you prevent 2 common mistakes
Wasting our limited attention by Dealing with Unimportant Problems OR Procrastinating on Important Problems
Step 2 will help you prevent 2 common mistakes
Jumping to a Solution OR Finding Someone to Blame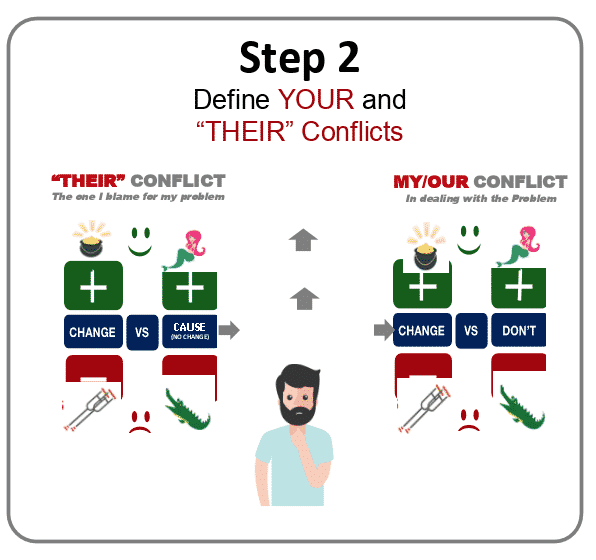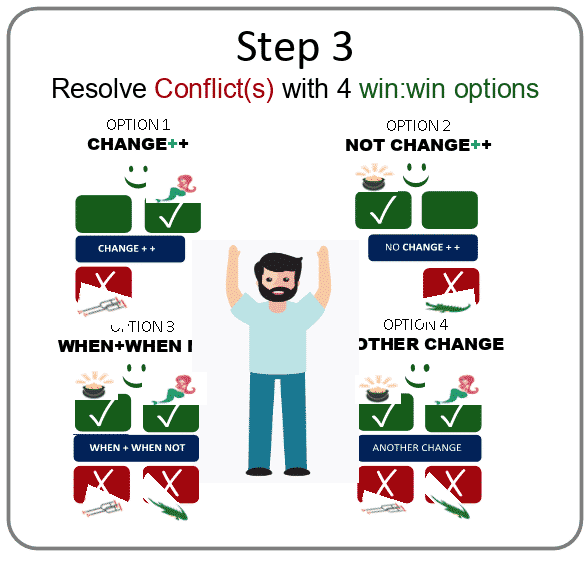 Step 3 will help you prevent 2 common mistakes
FOCUSING on only ONE resolution OR compromising Not realizing there are 4 viable options
Step 4 will help you prevent 2 common mistakes
Ignoring valid reservations (Yes, buts) OR Using Yes, buts as excuses not to act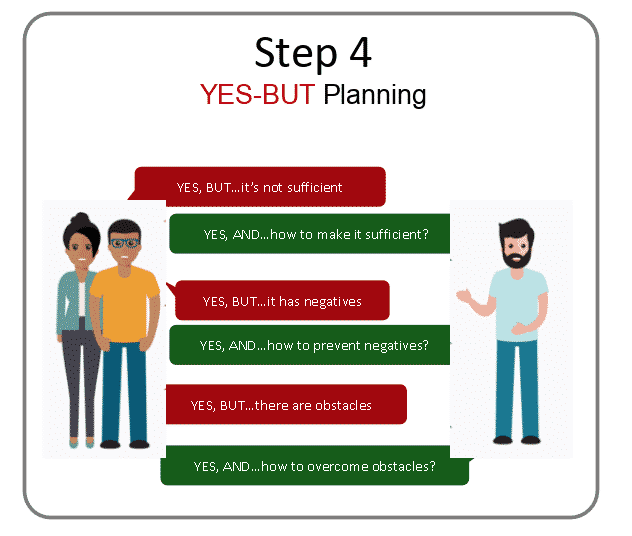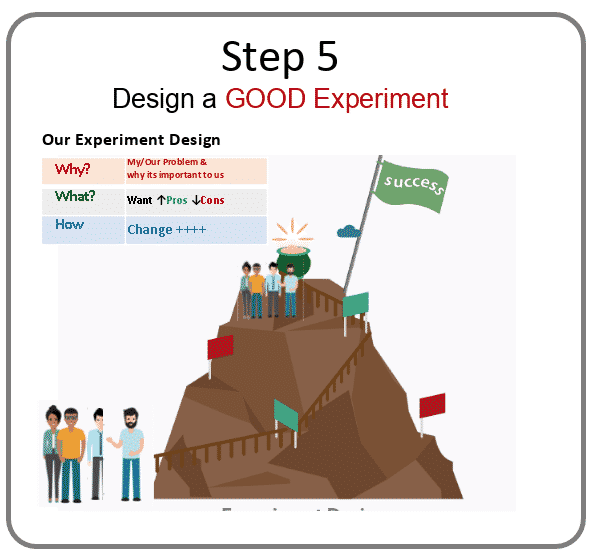 Step 5 will help you prevent 2 common mistakes
Failing to learn from experience by doing a BAD Experiment when either communicating OR when implementing changes
And finally… The "Just do it" Step will help you prevent 2 common mistakes:
Either Procrastinating or getting distracted by multitasking… that often results in avoidable FAILED Experiments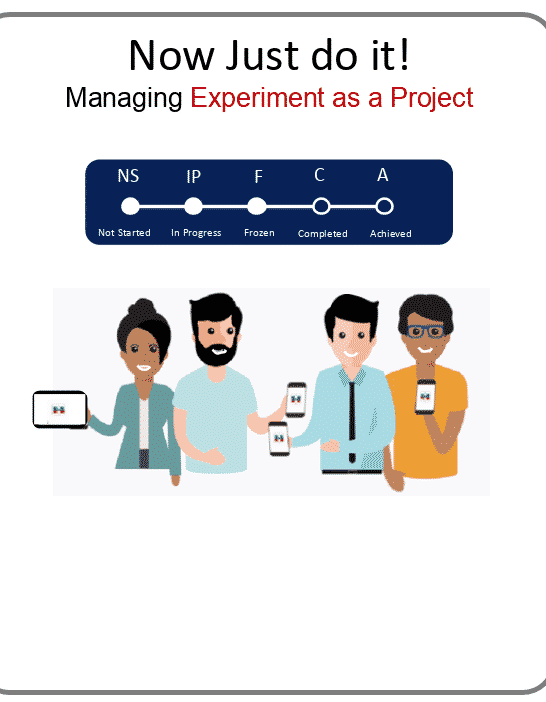 What is the ProConCloud Method?
Writing a list of pros and cons when facing a difficult decision has been attributed to Benjamin Franklin in 1772. 
We think it's time for an update and Decision Science and Artificial Intelligence to the rescue!
We are fans of the good old-fashioned pro/con list but it can have major limitations. We often confirm our own biases or aren't aware of our limiting beliefs or reasoning until asked the right questions.
Respected academics now say that the ProConCloud method has the potential to replace Benjamin Franklin's Pro- Con-List – a method that is almost 250 years old – as the go-to-method for making better faster decisions when it really matters.
How to Make a Decision with the ProConCloud Method?